Gotik - Gothic
Seminar/elective in summer semester 2018 and summer semester 2019 on architecture and geometry or design geometry: Gothic spatial worlds and rule-based design in Gothic
Lecturers: Akad. Dir. Cornelie Leopold, Dipl. Ing. Romy Link
together with Dr. Ulrike Weber - Darstellung und Gestaltung (Presentation and design)
In Gothic times, geometry belonged to the seven liberal arts and was therefore to be rated as more important than the practical arts. Gothic architects also proudly used the symbol of geometry, the compass, to rise to the level of science compared to the simple craftsmen, the stonecutters, bricklayers and carpenters. The Crusades in the 12th century brought lost knowledge from the Arab world back to Western Europe. In particular, the translations of Euclid's writings from Arabic played a fundamental role in the architectural design of Gothic cathedrals.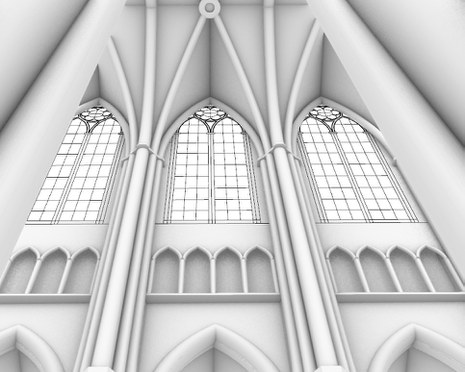 The so-called tracery, invented during the Gothic era, is based on the new interest in geometric rules that are expressed in facades, windows and other essential structurising elements. The designed furnishings such as ornamental glass and wall paintings, altars or floor tiles were based on such geometric structures, which became more and more complex and demonstrated the skills of Gothic architects. They were designed with reference to the viewer or the spatial functions and significantly influenced the architectural space and its effect. Outstanding cathedrals such as that of Reims were designed as a total work of art, in which additive vision played an essential role when walking through the building. The nave is largely subdivided by the regular pillars with their piers, makes the room appear longer and underlines the monumentality. Early star vaults marked the crossing as a special space in which the nave and transept intersect. The late Gothic vaults exerted a special spatial charm, in which an interplay of construction and ornament based on geometric spatial concepts is expressed.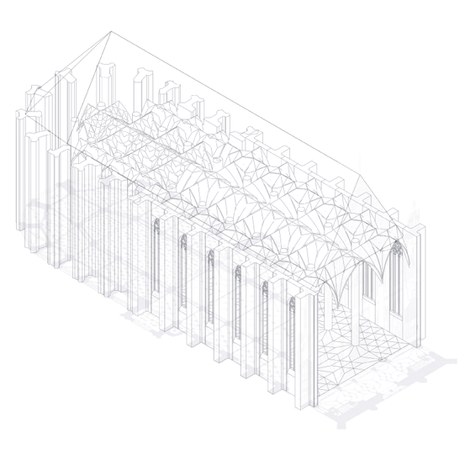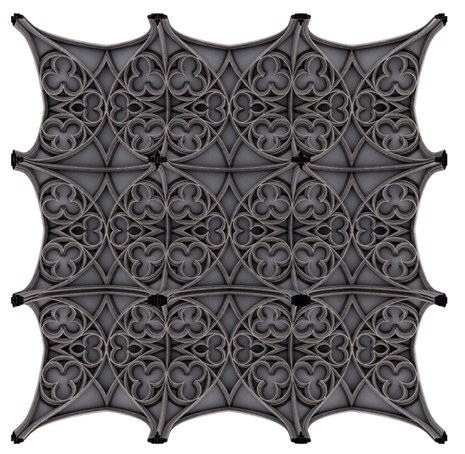 In the course, the connection between the design and function of medieval rooms was examined. The historical and geometric foundations of the Gothic period formed the starting point for the analysis of Gothic spatial worlds. It made clear what a high level of knowledge Gothic architects possessed despite the simplest means available. Because even with digital aids, the geometry of complex Gothic rosettes was difficult to understand and produced constructively problematic details. During the modeling process, the students dealt with geometric principles such as the construction of regular polygons and symmetry operations. Touching circles of different sizes had to be determined. The frame thickness of the tracery and its overlaps had to be considered. Once the basic geometric rules had been found, the students used them as a creative tool for their own designs, thus inheriting the Gothic architects.