Farewell Symposium Change of Perspectives
Farewell symposium and exhibition opening Change of Perspectives on 1st April 2022
Room 160 | Building 1 | TU Kaiserslautern || online via zoom
Start of symposium and exhibition Fri. 1st April 2022, 2 p.m.
Moderation of the symposium: Benedikt Blumenröder and Romy Link
Program items of the symposium Change of Perspectives:
>> Welcome and opening of the exhibition
>> Presentation of the retirement certificate, Vice President for Research and Technology Prof. Dr. Werner R. Thiel
>> Short lectures by former staff members and cooperation partners on the significance and development of geometry in architecture: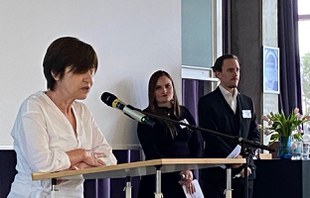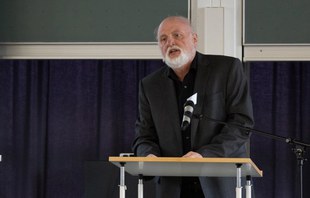 >> Round table discussion on architectural geometry, review and outlook with HiWis of different generations - moderated by Eva Hagen:
Sabine Groß, Andreas Matievits, Christina Bisanz, Sarah Kannan, Margarita Schick, Kea Riedel
>> Greetings from international cooperation partners
>> Farewell contribution by Cornelie Leopold
>> Closing words of the dean Prof. Dirk Bayer et al.
>> Celebration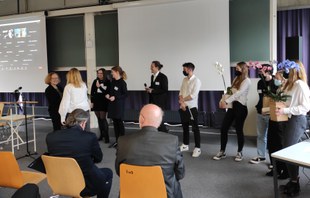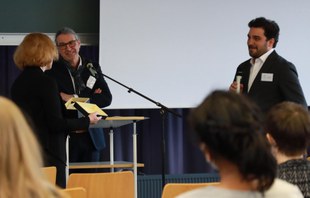 >> Exhibition 
1st April 2022 - 8th April 2022 | Entrance stairs, lower and upper foyer
The installation of a sinus staircase as a superstructure of the existing entrance staircase formed the accessible start to the exhibition. Models and posters presented selected designs and works from the last semesters from basic studies and seminars/electives.